Frank Kern Courses Collection 23+ Courses
Affordable & Permanent Stored Courses
No hidden charges
We care about your privacy
Instant MEGA links Download
100% Safe and Secure Payments
Description
Size Guide
Reviews (0)
Description
Frank Kern Courses Collection 23+ Courses
Frank Kern Courses Collection 23+ Courses  contains : File Size – 76.75 GB
Campaign Transplant Bootcamp
Advanced Consulting Class
Core Influence
Helipad
List Control
Magic Model
Mass Control 2.0
Mass Control 2-0 Hard Rock 2008
Mass Control 2-0 Hard Rock 2009
Mass Control Monthly Complete
Mass Control Promos
Mass Conversion
Millionaire Marketing Formulas Bonus
Operation Total Freedom
Survey Siphon
Ultimate Webinar Blueprint
Video Black Box
Additional Footage
Frank Kern – Book Funnel Blueprint
Frank Kern – 15 angles to aproach a client
Frank Kern – Client Acquisition System
Frank Kern – Info Business Blueprint
Frank Kern – Mass Control Monthly
Frank Kern – Upscale Continuity Class
Frank Kern Courses – High Level Fellowship
Here's Exactly What We're Covering Together Week 1: Finding The Money Here's our goal for
Week 1: Our goal is for you to know exactly what to sell, exactly what to charge, exactly who to target, and exactly which model to use for maximum freedom and profitability. Here's how we'll get there: Finding your Super Power: The "Big Thing" you can sell. You'll be crystal clear on exactly what to offer, so you can immediately begin marketing yourself and attracting clients!
Week 2: What To Do When You GET The Money.
Our mission for week two is for you to know exactly how to keep clients happy and exactly how to run the "operations" side of your business so you'll never be worried or overwhelmed by clients again.
This is extremely important because it gives you great confidence in knowing you'll be worth the money .so you'll have an easier time selling, marketing, and attracting customers and clients with total confidence.
Week 3: Positioning: Pre-Framing, Indoctrination, And Conversion
By the end of week three, our goal is to have your ads, your opt in pages, your indoctrination materials, and your conversion methods all lined up and ready to go so you can start generating HIGH LEVEL leads.
In this module, you'll MASTER .
How to reverse engineer your magnetic market positioning based on the psychological values of your perfect prospect so you can tap directly into the his subconscious and make him say, "THIS IS FOR ME"!
How to create your pre-framing materials so your prospects will respect you as an authority and a trusted advisor .before they even see your sales materials.
How to use "Milestone sequencing" for indoctrination that makes them chase you.
You'll get examples, swipes files, and templates for Indoctrination Videos, Whitepapers, Articles, Free-Reports, Webinars, and more .so you're able to hit the ground running without staring at a "blank screen" wondering what to do next.
Week 4: Automation!
By the end of week four, you'll know how to tie all the pieces together to form one well-oiled automated marketing system that delivers leads and customers consistently .without depending on your input or time!
Here's how we're going to to do it:
You'll get a detailed process map and blueprint for every type of campaign .for each model .so you can easily know exactly what to do and when.
ALL of these systems let you automate your lead generation and filtering processes so you're ONLY dealing with people who have jumped through hoops to get to you (or have already given you money!)
Create and automate Low Hanging, Mid-Level, and COLD Campaigns (Swipe Files Included) .just like I showed you on the Webinar.
Create and deploy Automated Webinars, Live Hangouts, And Hybrid Webinars for direct sales and/or getting applications for demo-closes. (TEMPLATES INCLUDED)
How to use CROSS-CAMPAIGNING so you can experience "LEAD COMPOUNDING". (Remember, just because an opt-in doesn't buy this month doesn't means he's not interested. LEAD COMPOUNDING is a brutally effective way to automatically continue to pre-sell and indoctrinate .even when the campaign is over.)
This allows you to continually "harvest" sales from a very small list .so you're not having to advertise all the time.
Week Five: High Level Traffic!
By the end of week five, you'll know how to feed your "sales machine" with perfect HIGH LEVEL traffic by putting your message in front of HIGH LEVEL prospects ONLY .so you can truly get big sales from small lists.
You'll also know how to MANUFACTURE CELEBRITY (for peanuts) .just for the people who matter and are most likely to give you money.
Here's what you're getting:
How to attract high paying clients from FACEBOOK ads. [Remember what we talked about on the Webinar? Current clients are getting sophisticated and affluent leads from Facebook for next to nothing. Cosmetic surgeons. Mortgage Lenders. Millionaires In Trouble. CEOs. These people are ALL on Facebook and you can reach them INSTANTLY.] How to use 30-second VIDEO IMPLANTS to get dirt-cheap clicks and deploy Mass-Preframing almost overnight.
(One client in Autralia preframed an audience of over 10,000 business owners in just under three weeks using this method .and paid THREE CENTS each.
They now see him EVERYWHERE and he's positioned himself as a celebrity JUST TO THEM. The result? He's reached his full capacity and no longer has to market for new clients.)
NEW: How to deploy Hybrid Media Compounding to double the power of any ad.
How to use cheap PRINT MEDIA to build celebrity and pull in ultra-targeted leads with money. (Swipe files included from multiple markets.)
How to use DIRECT MAIL to get ultra-targeted leads with money to spend (swipe files included from multiple markets).
Week Six: Selling With POWER!
By the end of week six, you'll master FIVE different closing methods that require NO pressure, NO chasing, NO objection handling, and NO "salesiness".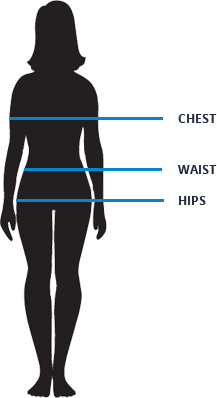 | size | chest(in.) | waist(in.) | hips(in.) |
| --- | --- | --- | --- |
| XS | 34-36 | 27-29 | 34.5-36.5 |
| S | 36-38 | 29-31 | 36.5-38.5 |
| M | 38-40 | 31-33 | 38.5-40.5 |
| L | 40-42 | 33-36 | 40.5-43.5 |
| XL | 42-45 | 36-40 | 43.5-47.5 |
| XXL | 45-48 | 40-44 | 47.5-51.5 |