Jim Kwik Super Brain
Affordable & Permanent Stored Courses
No hidden charges
We care about your privacy
Instant MEGA links Download
100% Safe and Secure Payments
Description
Size Guide
Reviews (0)
Description
Jim Kwik Super Brain
Jim Kwik Super Brain . The Superbrain Quest is a 30-day daily coaching program with accelerated learning coach Jim Kwik. In just 15 – 20 minutes a day, you'll join Jim as he guides you through his signature tools and techniques for supercharging your memory, focus, and learning capacity.
The program is designed to be both easy to follow, and instantly transformational. As you progress through the days, you'll quickly notice tangible changes in your memory and mind power – and the people around you likely will too.
By the end of the program, your 'Superbrain' will be permanently installed into you: allowing you to access your newfound inner gifts whenever and wherever you need them.
Course Contains:
Part 1 – Welcome To the Fundamentals
You'll begin your journey by understanding the true definition of learning and memory, and what it takes to build new learning pathways.
Highlights include:
The 10 little-known factors that influence how strong or weak your memory is
The easy way to memorize any chunk of information, and never forget it
Jim Kwik's personal story, and what his hardships taught him about the human brain
And much more
Part 2 – Lifestyle
You'll learn powerful techniques that set you apart as a memory expert. You'll notice changes in the way you work and interact with others.
Highlights include:
Discover the physiological elements of memory including food, movement, and sleep
How to remove negative thinking from your mind
The surprising connection between sleep, stress, and memory
And much more
Part 3 – Remembring Long Lists
Long lists can seem impossible to remember – until you discover the simple 'party trick' to memorizing any list, no matter its length or content.
Highlights include:
The single most powerful memory strategy known to man (and how to apply it instantly)
The 'Chain Linking' method for rapidly absorbing large amounts of information
How mainstream education is crushing our memories – and how to break free from the sabotage of the 'old' ways
And much more
Part 4 – Remembring Names
Go from the embarrassment of forgetting names, to the respect and admiration you get from remembering everyone's name perfectly – even if you just met them once.
Highlights include:
How to remember any name, the first time you hear it
The FDR technique for boosting your memory (and your confidence)
How to reinforce your memory by putting these techniques in your body
And much more
Part 5 – Vocabulary & Languages
Expanding your vocabulary and learning new languages are two skills that will pay you incredible dividends for life. Here's how to gain them with a tiny fraction of the effort.
Highlights include:
Jim's ultimate tip for learning any language (even the hard ones)
The keyword substitution method that accelerates your new language mastery
The most important step to expanding your vocabulary (it's not reading a dictionary)
And much more
Part 6 – Memorizing Speeches & Texts
Delivering a speech from the heart instead of a piece of paper makes all the difference – and allows you to impress, persuade, and inspire a room full of people all at once.
Highlights include:
The no. 1 preparation tip before you even think about your speech
How to memorize speeches word for word – you'll be stunned by how easy it is
The 3-step process to never forgetting your key points
And much more
Part 7 – Numbers
Some people are scared of numbers. You won't be, when you learn how to remember and recall even the longest string of digits.
Highlights include:
The world's easiest system for remembering numbers
The key difference between remembering numbers and words
The 'Sounds of Memory' technique for recalling numbers
And much more
Part 8 – Lifestyle Integrations
In this final step, you'll learn how to tie everything you've learned into one set of harmonious skills that you'll use every day of your life to be the best version of yourself.
Highlights include:
Taking it outside the lines – an implementation day to integrate your learning.
The five levels of transformation
Five Levels of learning (all of them will be new to you)
And so much more…
File Size – 12.64 GB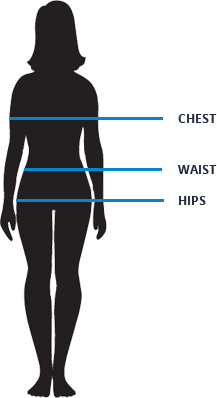 | size | chest(in.) | waist(in.) | hips(in.) |
| --- | --- | --- | --- |
| XS | 34-36 | 27-29 | 34.5-36.5 |
| S | 36-38 | 29-31 | 36.5-38.5 |
| M | 38-40 | 31-33 | 38.5-40.5 |
| L | 40-42 | 33-36 | 40.5-43.5 |
| XL | 42-45 | 36-40 | 43.5-47.5 |
| XXL | 45-48 | 40-44 | 47.5-51.5 |