Pat Stedman Masterclass
Affordable & Permanent Stored Courses
No hidden charges
We care about your privacy
Instant MEGA links Download
100% Safe and Secure Payments
Description
Size Guide
Reviews (0)
Description
Pat Stedman Masterclass
Pat Stedman Masterclass . File Size – 13.13 GB .
The Pat Stedman Masterclass is 18.5+ hours of video content by the acclaimed men's coach designed to give men total mastery with women.
The Harmful (and Hidden) Mindset Holding Men Back in Dating and Relationships
And How My Journey From Social Outcast To "Playboy"
To Nearly Divorced Helped Me Discover The Formula For Success
INTRODUCING: THE PAT STEDMAN MASTERCLASS
The fastest and most effective way to change your outcomes with women, of course, is to do coaching.
(Which is why you will get an invitation to apply after purchase)
But there is one problem with coaching.
It's expensive.
And not just for you, the client.
But for me too.
You see, "The Masterclass" — which I'm going to explain to you in just a minute — was not actually developed to be a course for individual sale.
I filmed it because by the summer of 2019 I was at a breaking point.
Business was going well.
But it was almost going too well.
I had so many clients, I was on calls 35+ hours each week. The amount of time on the phone on a given day was 6, 8, sometimes 10 hours. On top of the rest of my work for the business, it was amounting to 70+ hour weeks… and I was getting burned out.
Moreover, I was starting to realize that I was getting burned out for no reason.
Almost every day I'd have the same conversation with a different guy. And as I got more clear on what was essential for these men to understand, and what they had to do to shift their situation… it started to hit me…
Why am I saying the same thing over and over again, when I can record it?
So I developed a plan.
I would create a lower-priced coaching program with this course as the backbone.
It would be an "encyclopedia" chock full of all the insights and advice that reformed not only mine but my clients' dating lives, tripled their number of friends, and saved their marriages. The program would have less 1-1 time with me, but with the course it would achieve similar results.
It would be a win-win for me and my clients. They would save money, I'd make more, but I'd also get to help more guys.
But something happened after I recorded the course.
After talking all day for 3 days straight, covering topic after topic…
I realized it was so good, had SO much critical yet often neglected information in this field…
It HAD to be sold on its own.
Because lets face it.
Even if the price of coaching was lower, not everyone could still afford to drop a couple grand.
But ANYBODY serious about improving their outcomes with women can afford a $650 course.
Especially one over 18+ hours long covering in depth practically every ESSENTIAL topic pertaining to women. Each of the six modules are 2-3 hours long, plus nearly two hours of a "bonus" Q&As.
We're going to get to the details of all of that in a minute.
But before I explain what's inside this course… I want to make two things clear.
First, understand that the material in this course is VERY dense and detailed. I do not recommend you watch more than 30 minutes a day – definitely not more than an hour. It's the sort of stuff you want to sit with, and allow to get into your unconscious mind. Indeed, I strongly suggest you watch through this series twice.
Second…
This course is NOT a magic bullet.
Transformations occur because people take ACTION.
If you just consume this material and don't go out and apply it… you will be getting 20% of the value.
Information is great… but you will not fully appreciate the levels to what I have revealed to you unless you are out there using it.
You need to interact with this material — you must see and feel its truth — in order to internalize the lessons.
Remember the formula:
Wisdom + Application = Growth.
Skip half of the equation, and you will be in the slow lane.
With that in mind, let's talk about what I've put together for you.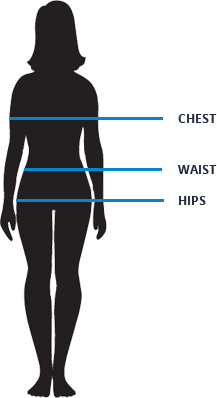 | size | chest(in.) | waist(in.) | hips(in.) |
| --- | --- | --- | --- |
| XS | 34-36 | 27-29 | 34.5-36.5 |
| S | 36-38 | 29-31 | 36.5-38.5 |
| M | 38-40 | 31-33 | 38.5-40.5 |
| L | 40-42 | 33-36 | 40.5-43.5 |
| XL | 42-45 | 36-40 | 43.5-47.5 |
| XXL | 45-48 | 40-44 | 47.5-51.5 |