Robert Allen – How To Become an AI Engineer
Affordable & Permanent Stored Courses
No hidden charges
We care about your privacy
Instant MEGA links Download
100% Safe and Secure Payments
Description
Size Guide
Reviews (0)
Description
Robert Allen – How To Become an AI Engineer
Robert Allen – How To Become an AI Engineer . I'm giving you exact, real-world use cases for the most powerful prompts I've discovered for conducting research . File Size – 2.1 MB .
What You Get:
In this immediately useful, 130+page crash-course, I'm going to show you how to get in on the ground floor of this newly emerging role of an AI Prompt Engineer.
writing enviably good post-purchase emails . crafting launch emails so good I don't think even a world-class copywriter could beat them.
And so much more.
If you're an ecommerce copywriter, this is an absolute must-read book.
Because inside, I show you how to use ChatGPT to write basically every email you'll ever send to ecom brand's list — in seconds not days. And the results are better than 95% of the copy I've seen from ecom emails.
And if you're a copywriter trying to scale a one-person agency to the moon, this is the "hack" you've been waiting for to free up hours of your time with no drop in the quality of copy you're turning into clients.
And speaking of clients.
If you're someone who struggles to nail your clients' voice, I'll show you a quick trick to instantly nail their style (this works like crazy if you ever need to send a client a sample).
Plus, you'll see a prompting secret I learned to make every piece of AI content you write sound like a bonafide human wrote it (I checked the AI detection checkers and this very simple prompt got it down 0% AI and 100% human).
– New product launches
– "Last chance" emails
– Cart abandon emails
– Cross sell emails
– Post-purchase "thank yous"
– Welcome new subscribers to your list
– VSL leads
– Customer research
You'll see exactly how to use AI to help you create for all these kinds of scenarios and more.
Plus, the 9 best follow-up prompts you can use to unlock even more power as an "AI" editor.
But most importantly of all, I'm going to show you how to create your own prompts for any scenario you can imagine.
And maybe even some you can't even think of yet.
This is book perfect for you if:
– You're worried about ChatGPT and the rise of AI. I'll show you how to put those fears to bed like they've downed a bottle of melatonin . out like a light!
– You're a newer copywriter and want an extreme advantage for getting your work done faster . while still growing your skills without fear of your career collapsing on you.
– You're an established copywriter without a ton of time who would LOVE to add more income to your plate but simply don't have the bandwidth for more gigs. You'll see how to exponentially increase your output with zero drop in quality.
– You're someone who's working to grow their own personal brand or launch new products in the future. I'll show you how this can help you execute on your content creation and ship more work consistently faster.
– You're an agency owner curious about how you could train your team to use AI to work even faster (and maybe grow a little leaner).
– You're short on time but want to stay on the cutting edge of this developing technology and see how real copywriters are currently using this to earn thousands of dollars every month.
Plus, you also get a special "behind-the-scenes of a $22k AI Launch" bonus training
For the release of this brand new ebook, not only do you get access to 130+ pages of in-depth training on Prompt Engineering with exact prompts you can study and model.
Where you'll see some of the most powerful prompts I've discovered, LOADS of examples, and sample outputs. Along with commentary on how and when to use it.
But you'll also get access to a short bonus course I just released on "Behind The Scenes of a $22,025 AI Product Launch."
Where you will see how I launched and promoted this very book using ONLY ChatGPT prompts and generated over $20k in sales.
You also get my "$4k Ecom Clients" masterclass
As an additional bonus for scooping up the book today.
I'm giving you access to a private training my business partner and I hosted recently on "What a $4,000 Per Month Ecommerce Client Contract Looks Like."
In this special training, my business partner and I take you behind the curtain and show you how we set up $4k per month ecommerce client contracts . and never get push back on price – even once.
We get into the juicy details, like:
– Exactly what the clients get for that investment that makes them extremely happy, including the total number of emails per month we give them and 1 "secret" project deliverable we use all the time that allows us to increase our fees. while giving us more content ideas and emails for FREE.
– Exactly how long it takes to execute everything in the plan each month (it's probably not what you'd think). Plus, how you can blast through ALL the emails for the month in as little as 2 hours. And maybe even faster with the help of AI
– How much time we split between working on flows vs campaigns at different stages in the "client lifecycle" to maximize ROI
– The 1 thing we ALWAYS do during any client relationship that helped us drop churn to 0
– And much, much more
How To Become An AI Prompt Engineer Digital ebook:
130+ pages of in-depth training on Prompt Engineering with exact prompts you can study and model
Special "Behind The Scenes of a $22,025 AI Launch" Bonus Training:
In this special bonus training, see the exact prompts I used for every piece of copy used in this promotion of this very book, how I edited them (if I did) . along with how the launch performed (with exact revenue numbers and funnel stats).
"$4k Ecom Clients" Masterclass:
If you want to start charging premium pricing for your ecommerce clients, you will LOVE this in-depth bonus training. My business partner and I take you behind the scenes of exactly how we structure our client contracts to allow us to charge at least $4,000 per month (often more). You'll see exact deliverables, exact contracts, even exactly how we structure the content in a way that allows us to blast through creating everything FAST. It's a beast of a training that we delivered once to a live audience and people loved it so much we unlocked it just for this launch.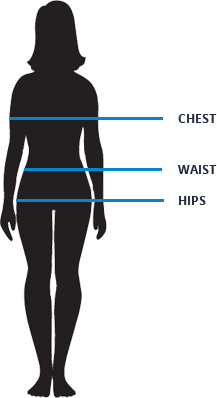 | size | chest(in.) | waist(in.) | hips(in.) |
| --- | --- | --- | --- |
| XS | 34-36 | 27-29 | 34.5-36.5 |
| S | 36-38 | 29-31 | 36.5-38.5 |
| M | 38-40 | 31-33 | 38.5-40.5 |
| L | 40-42 | 33-36 | 40.5-43.5 |
| XL | 42-45 | 36-40 | 43.5-47.5 |
| XXL | 45-48 | 40-44 | 47.5-51.5 |